Hayley Ellison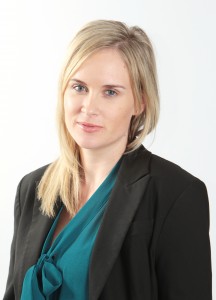 Hayley Ellison
Associate – Family Law
Areas of Practice
Family Law
All aspects of financial and children related proceedings, including:
– Divorce & Family Law
– De Facto Relationships, including same-sex relationships
– Property Settlement
– Binding Financial Agreements
– Children's Welfare
– Parenting Plans and Arrangements
Experience
Hayley commenced employment at Culshaw Miller Lawyers in May 2013 having previously practised primarily family law as well as commercial, personal injuries and criminal law in a boutique firm.
Hayley graduated from the University of Notre Dame in July 2010 with a Bachelor of Laws and Arts with a Major in Politics. Hayley was admitted to practice in the Supreme Court of Western Australia on 2 September 2011.
In July 2012, Hayley was appointed a committee member of the Young Laywers' Committee of the Law Society of Western Australia. She continues to serve on the Young Lawyers' Committee and was appointed to the position of Deputy Convenor in May 2013.
In January 2013, Hayley was appointed as a Councilor of the Law Society of Western Australia.
Hayley has considerable experience in instructing Counsel in matters up to and during trial, in both child related and financial proceedings. Throughout her time practising in family law she has worked on a variety of matters ranging from complex de facto matters and appeals to consent order applications.
Memberships and appointments
Deputy Convenor of the Young Lawyers' Committee from May 2013
Committee Member of the Young Lawyers' Committee from July 2012
Councilor of the Law Society of Western Australia Council
Family Law Practitioners' Association of Western Australia
Professional qualifications
Bachelor of Laws
Bachelor of Arts (Major: Politics)
Contact Haley
hayley.ellison@culshawmiller.com.au