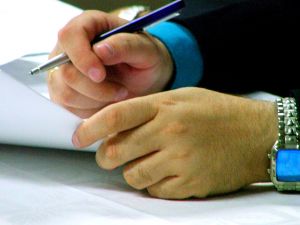 Binding Financial Agreements are financial agreements entered into by married or de facto couples which determine how property will be divided either during a relationship or in the event of relationship breakdown. These are sometimes called 'pre-nuptial agreements', although Binding Financial Agreements can be made before, during or at the end of relationships.
In the event of divorce or relationship breakdown a Binding Financial Agreement can cover how assets are divided, resolve matters regarding maintenance and other financial issues.
Before these agreements can have legal force they must be signed by both parties, and also signed by a lawyer saying that the parties have had (separate) independent legal advice prior to them entering into the agreement which has covered how the agreement will affect their rights and whether or not the agreement is to their advantage.
Once a Binding Financial Agreement is in place the only way to cancel or change it is to show the court that either there was fraud, the agreement is not practical to carry out (inconvenience is not enough), there is a major change in the children's care and welfare or the other person acted in an 'unconscionable' (i.e. unethical or unfair) way. In this respect usual contractual principles will normally apply.
Binding Financial Agreements, properly drawn and advised upon, provide legal security in the event of either relationship breakdown or divorce.
If you are considering entering into a Binding Financial Agreement it is absolutely essential that you get specialised family law advice. If you wish to discuss the option of drafting a Binding Financial Agreement contact Chris Kummerow of Culshaw Miller Divorce & Family Lawyers for a consultation.