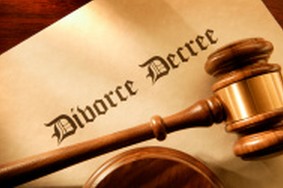 Can I Get Divorced? An application for divorce no longer requires that one party demonstrate that the other party is somehow at fault for the breakdown of the marriage.
However, a party applying for a divorce must demonstrate a number of other key requirements.
How long have you been married?
In the event you and your spouse have been married for less than 2 years, the Court (unless there are special circumstances) will require parties to attend family counselling before it will approve an application for divorce.
How long have you been separated?
In the event you and your spouse have separated, you must satisfy the Court as to the following:
– You must establish that relationship has irretrievably broken down, that is, nothing can be done by either party to mend the relationship; and
– Parties to the marriage must have lived separately and apart for a continuous period of at least 12 months.
Separated but still living together?
The law understands that sometimes following a separation, parties may still have to share the same accommodation and may still perform some household services for each other, such as cooking or cleaning, for example, where it is necessary for the running of the home and the convenience of others who live there. This is called separation under one roof. As long as you can prove that one or both of the parties left the marriage and you began living independently of each other, the 12 month separation period can start to run and will not stop merely because you continue or resume sharing the same accommodation.
It will be easier to prove separation under one roof if:
– there were good reasons why you had to continue or resume sharing the same accommodation (such as for the sake of your children or one of you could not find or afford separate accommodation); and
– you do intend to live apart in the near future.
Tried resuming the relationship but it did not work out?
In some instances parties may resume their relationship during the 12 month period only to find that it simply cannot work. If this happens, the Court will aggregate the time prior to the re-commencement of cohabitation and the period following the ultimate breakdown of the relationship. This ensures that parties do not then have to start the 12 month period from scratch before they can apply for a divorce.
Any children of the relationship?
Finally, the Court must be satisfied that there are appropriate arrangements as to the ongoing care and welfare of any children of the marriage who are under the age of 18 before it will grant an order for divorce.
The current filing fee for an Application for Divorce is $1,195. If you are thinking of applying for a divorce order, contact Culshaw Miller Divorce & Family Lawyers who can assist you with your application.
Contact the family lawyers at Culshaw Miller in Perth or Adelaide today for more information.
Perth: (08) 9488 1300 or email
Adelaide: (08) 8464 0033 or email
Blog post by Meroë Kuhl