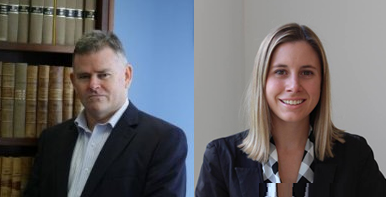 Culshaw Miller Lawyers is pleased to introduce Warren Elder and Sarah Nicholls to the team.
Warren brings considerable experience as an Accredited Family Law Specialist in his role as Special Counsel in the Family Law Section.
Sarah also joins the Family Law team. Hailing from South Australia, Sarah brings her background as a Legal Associate in the District Court of South Australia as well as a passion for Family Law.
Both Warren and Sarah join the team in the Perth office, and we look forward to watching them grow in their new roles. Welcome Warren and Sarah!