Elizabeth Heenan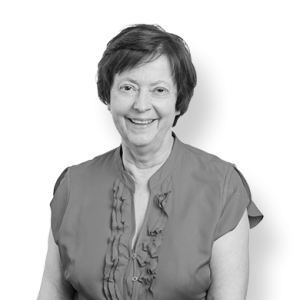 Elizabeth Heenan
Special Counsel
Areas of Practice
– Negotiating and drafting complex commercial agreements
– All forms of conveyancing
– All forms of property transactions
– Wills and Probate applications
– General Estate administration
Experience
Elizabeth has over 30 years experience practicing in the areas of Wills, Probate and Estate Planning law. She also provides legal advice to clients on all aspects of negotiation and drafting of complex commercial agreements, all forms of Property transactions including Conveyancing, Wills and Probate applications and general Estate Administration.
Elizabeth is considered amongst Perth lawyers an authority on complex Probate matters and is the Consulting Editor to Butterworth's Wills, Probate and Administration Services in Western Australia.
She frequently presents at Law Society of Western Australia Seminars and lectures on Wills and Estates to final year students at the University of Western Australia and Murdoch University. Elizabeth acts for a number of Financial Planners and Accountants, advising their clients on Estate Planning.
Memberships and appointments
– Director and Treasurer, Australian Women Lawyers
– Legal committee member Princess Margaret Hospital for Children Ethics Committee
– Committee Member, Law Society of Western Australia
– Taxation Committee
– Public Purposes Trust Investment Committee
– Quality Practice Standard Committee
– Joint Women Lawyers/Law Society Committee
– Women Lawyers of Western Australia
– Former Pro-Chancellor of Curtin University
– Previous President of the Law Society of Western Australia
Professional qualifications
B.Ec(Hons), B.Juris(Hons), L.LB(Hons)
Contact Elizabeth
elizabeth.heenan@culshawmiller.com.au