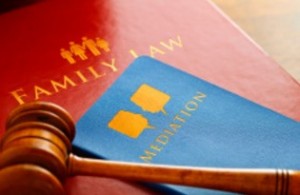 Blog post by Kate Chisholm
Going through the Family Law system can be a frustrating and grueling experience. These frustrations are compounded when the other party refuses to comply with final Parenting Court Orders. However, there are steps that you can take to rectify this.
Family Dispute Resolution – Mediating a Resolution
If your ex-partner or the other party is not complying with an Order about parenting, you should first attempt Family Dispute Resolution (a type of mediation) to try to resolve the issue.
In certain situations, Family Dispute Resolution can be waived, including:
where there are allegations of child abuse or a risk of child abuse;
where there are allegations of family violence or a risk of family violence;
where there is an urgent reason for the parenting order to be complied with; and
where the Court Orders being contravened was made within the previous 12 months.
Filing a Contravention Application
If an exemption applies, or if you attend Family Dispute Resolution and it does not resolve matters, you can then file a Contravention Application in the Court.
If the Court establishes that a contravention of the Order has occurred, it can impose penalties on the party who has breached the Parenting Order. It can:
Vary the original order;
Order the non-complying parent to attend a parenting programme;
Compensate you for time lost with your child;
Order your ex to pay some or all of your legal costs;
Order your ex to do community service;
Order your ex to pay a fine;
Order your ex to a sentence of imprisonment; or
Order your ex to enter into a bond.
Crucially, filing a Contravention Application is only one way to deal with a breach of a Parenting Court Orders.
There are other options available to you that may be more appropriate depending on the circumstances, so it is therefore important that you seek legal advice on this important issue.
Contact the family lawyers at Culshaw Miller in Perth or Adelaide today for more information.
Perth: (08) 9488 1300 or email
Adelaide: (08) 8464 0033 or email