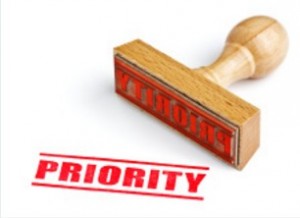 Blog post by Sam Lehman
Is Your Family Law Case Urgent because in news this past week, Family Court Chief Justice Diana Bryant made a call for increased funding to assist appropriate risk assessment or 'triaging' of matters at early stages in the Family Court and Federal Circuit Court, both of which hear matters concerning family violence and child abuse.
The Australian reports that Chief Justice Bryant has urged the government to consider a further cash injection of 'an extra $20 million over the forward estimates' to support the appointment of family consultants and registrars to
assist judges in the management of cases. This will reportedly allow serious allegations of family violence to be dealt with swiftly to ensure the safety of children.
Chief Justice Bryant recognises this issue:
"You don't want to make a mistake ­either way. You don't want to make orders that will provide for ongoing contact and put children at risk; on the other hand … you want to try and protect the relationship between a parent and child, especially if it's going to take two years for a matter to be heard."
"All of that means risk assessment is vital at the beginning."
"We may be failing some families and children and we need to be able to do better."
Understandably, many parents view the circumstances of their own matter as urgent however, this is a view which may not be shared by the Court which daily deals with children at serious risk.
How we can help you
Engaging a legal representative can significantly cut down on the work which must be undertaken by the Court to understand and assess the parameters of your case. A lawyer can assist you to identify the matters which are relevant to the determination of your dispute and to accurately identify to the Court which issues require the Court's attention to Family Law Case Urgent.
A lawyer can also assist you to resolve matters without the need to file in Court or assist you to manage short term arrangements before the Court is able to hear your case.
Contact the family lawyers at Culshaw Miller in Perth or Adelaide today for more information.
Perth: (08) 9488 1300 or email
Adelaide: (08) 8464 0033 or email