Family Lawyers Adelaide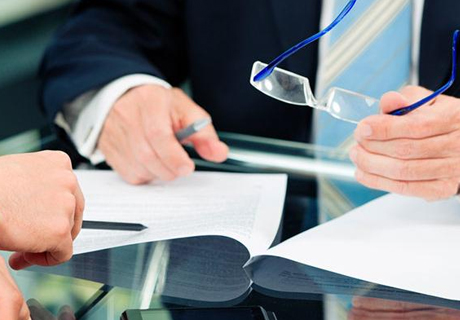 Our Adelaide Family Lawyers Provide Specialist Family Law Services That Include:
A broad range of financial settlements relating to relationship breakdown, including complex property settlements and multi-jurisdictional property settlements;
Spousal maintenance claims;
Child support issues including departure orders, assistance with child support reviews, drafting and advising on both limited and binding child support agreements;
International child abduction and Hague Convention applications as well as international child abduction mediations;
Complex child-related proceedings including grandparent and meaningful relationship intervention issues;
The facilitation of mediation and mediation-style conferences for financial settlements;
Family law-based succession and estate planning including binding financial agreements;
Insolvency and third party interests in family law proceedings;
Mediation and facilitation.
Get in touch with our highly experienced family lawyers in Adelaide today! Make appointment
The Practice Of Family Law Encompasses The Following Specialised Subfields:
Financial Settlement;
Property Settlement;
Spousal Maintenance or Alimony;
Child Welfare;
Child Support and Child Maintenance;
Mediation;
Facilitated Mediation Conferences;
Third Party Claims;
Insolvency and Family Law;
Grandparent Intervention;
Multi-jurisdictional property and child welfare matters;
Child relocation (domestic and international);
Hague Convention applications.
The Importance Of Dealing With An Accredited Family Law Specialist
Why would you choose anyone else?
Jeremy Culshaw has been a nationally Accredited Family Law Specialist since 1994. The accreditation scheme is nationally administered and recognised by every state Law Society and Institute confirming that the practitioner is an expert and specialist in the broad legal discipline of Family Law.
The scheme requires a practitioner to have appropriate experience and competence in the practice of Family Law. Accreditation is achieved through demonstrated experience and rigorous examination by accredited peers and the Accreditation is maintained by concentrated, ongoing and specialised continuing education in Family Law.
Relationship breakdown creates trauma and uncertainty.
The fact is that in South Australia, only 15 legal practitioners who advise in the Family Law and Divorce Law field have nationally recognised Family Law Specialist Accreditation – which must lead anyone considering using Family Law services in Adelaide to ask the question: "Why would you choose to use anyone other than a Nationally Accredited Family Law Specialist?"
What Is Our Role As Your Adelaide Family Lawyers?
Quite simply, our role is to provide you with options which are based upon your legal circumstances.
Get in touch with our highly experienced family lawyers in Adelaide today!