Natalie Kam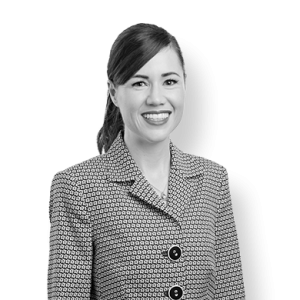 Natalie Kam
Head of Family Law (Perth)
Areas of Practice
Family Law
– Complex Property Settlements
– Complex Parenting Matters
– Farming matters
– De facto property matters (including same-sex relationships)
– Spousal maintenance
– Surrogacy
– Adoption
– Restraining Orders
– Children's Court Matters

Experience
Natalie is an Accredited Family Law Specialist and provides advice in respect of all areas of family law including divorce, property settlement, parenting matters, relocation, international child abduction, de facto relationships and financial agreements.
Natalie joined Shann Family Lawyers (now Culshaw Miller Lawyers) in 2006.
In 2010, Natalie left the firm to take up a position with one of the largest firms in Australia to offer family law services. She worked there for four years ultimately as a Senior Associate until returning to Culshaw Miller Lawyers as Head of their Perth family law team.
From 2008 until 2012 Natalie worked as an adviser on the Legal Advice Service – the legal advice component of the Family Relationship Advice Line; an initiative of the Commonwealth Attorney – General's Department.
Natalie is currently an elected member of the Family Law Practitioners' Association and co-edits their industry magazine, Ex Curia, as well as co-convening the Ex Curia Sub-Committee.
Natalie takes a strategic and no-nonsense approach to resolving family law matters.
Memberships and Appointments
Elected Council member of the Family Law Practitioners Association of Western Australia
Co-Convener of the Family Law Practitioners Association of Western Australia Ex Curia Sub-Committee
Co-Editor of Ex Curia Magazine
Member of the Family Law Practitioners' Association Social/ CPD Sub-Committee
Previous Committee member of Women Lawyers Western Australia
Member of Women Lawyers
Member of Family Law Section of Law Council of Australia
Member of Law Society of Western Australia
Contact Natalie
natalie.kam@culshawmiller.com.au