Blog post by Daniel Sampson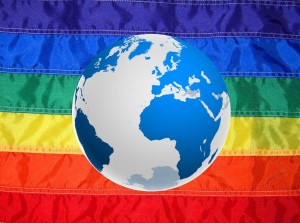 The New South Wales government recently gave their support to the Relationships Register Amendment (Recognition of Same-Sex and Gender-Diverse Relationships) Bill 2014.
Once the bill becomes law, the NSW government will recognise overseas same-sex marriages in NSW. The implications are purely that of recognition. NSW has already referred its de facto law-making powers to the Commonwealth; the Family Law Act 1975 grants property rights to de facto couples regardless of sexual orientation.
The Act will eventually mean that same-sex couples married overseas can register themselves as 'married' on the register of Marriages in New South Wales.
One curiosity is this: if a same-sex couple in NSW wants to formally divorce, then they would need to do so in the jurisdiction in which they were married, and not in NSW. This would of course carry implications for wills and estate planning, and if they wanted to remarry. This however is largely academic, as such scenarios would not apply in Australia until the definition of marriage is changed to recognise same-sex couples. For now, they would need to marry and stay in a jurisdiction which allows same-sex marriage or recognises same-sex married partners in estate disputes.
Two other states have already recognised overseas same-sex marriages in Australia: Queensland and Tasmania.
In Western Australia, there is no recognition of overseas same-sex marriage. Western Australia has not referred its de facto law making power to the Commonwealth. De facto relationships regardless of sex are dealt with under the Family Court Act 1997 in WA which has similar provisions as the federal Family Law Act.
One glaring omission in WA is the treatment of superannuation entitlements for both same-sex and de facto couples. Under the WA legislation, no superannuation splitting orders can be made to deal with a party's superannuation entitlements. This can have serious implications for those people in long-term de facto relationships with significant superannuation entitlements of one party.
A bill for same-sex marriage has been proposed in the Western Australian Parliament. It is available to read here.
For more information, please contact Daniel Sampson from Culshaw Miller Lawyers.