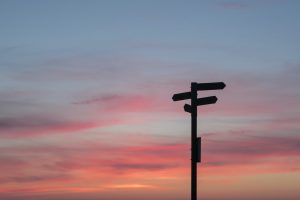 Blog post by Sam Lehman
Too often, parties to family law disputes will leave it too late to seek legal advice as to where they stand. Stigma abounds, as many believe if you're seeing a family lawyer then you're on a one-way ticket to court.
This is often far from the truth.
Seeing a family lawyer early can be your best defence against ending up in a court—much in the same way as seeing a doctor early can be the best way to avoid ending up on an operating table.
If you're experiencing or have experienced a relationship breakdown or separation, or are considering separating sometime in the foreseeable future, it's a good idea to seek family law advice as soon as possible so you know where you stand at this most crucial of crossroads.
You may or may not need ongoing legal representation, but a one-off consultation can still arm you with practical advice as to your entitlements, risks and options which you can act on yourself to move forward.
A good family lawyer should also be able to assist you with coming up with an action plan, so you can better chart your course and navigate your separation—whether related to divorce, property division, parenting arrangements, child support, maintenance or otherwise.
At Culshaw Miller Lawyers, our family lawyers meet with our clients for initial consultations of about one hour or more, and provide realistic, practical and cost-sensitive advice so that our clients walk away with both eyes open and no longer 'flying blind'.
This is especially important for parties intending to mediate or progress private negotiations, as it ensures our clients are having those discussions from an informed position and not doing anything that may end up coming back to haunt them later on (especially if things do end up progressing to court).
The message is clear: don't wait until it's too late to seek legal advice. Indeed, failing to seek appropriate advice early can be a very costly mistake longer-term.
Contact Culshaw Miller Lawyers today to chat with one of our family lawyers and book an initial consultation to start planning for your life after separation.