Wills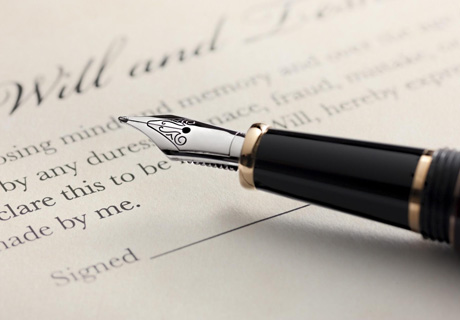 How Do I Know If I Need A Will?
If you have property in your own name (including superannuation), you need a Will to properly set out your wishes for distributing your estate upon your death. A solicitor experienced in Wills and Estate Planning is fully qualified to give you the appropriate advice about your options and to prepare a Will for you.
You must be 18 years or older to make a Will and have legal capacity which means that you must be able to understand the nature and effect of the document you are signing, the nature and extent of your estate, and the people who may have a legitimate claim upon your estate. In South Australia, a Will is revoked by marriage and by divorce (importantly however, note that in South Australia a former spouse can still make a claim for family provision).  If either of those events occurs, your Will is void and you will need to prepare a new Will at that time. You can make Wills in contemplation of marriage or divorce which will overcome that issue.
What Happens If I Don't Have A Will?
If you pass away without a properly prepared Will, it can be expensive to deal with the legal issues that arise in administering the estate. If you do not have a Will, the estate will pass to family members set out in legislation called the Administration and Probate Act 1919 (SA) and may include one or more of your spouse (including a separated spouse), de facto partner, children, parents, siblings, nieces and nephews, whether or not you want those people to benefit. If you have a Will you can specify who you want to be involved in the administration of your estate and who will benefit from it.
What Is The Purpose Of Having A Will, Why Should I Have One?
A Will is essential for every adult with assets (including superannuation). When you make a Will you will appoint a person to administer the estate after you pass away (the Executor), and specify who will receive the estate (the beneficiaries).
Why Do I Need A Solicitor To Draft My Will?
A Will is one of the most important documents that you will ever sign. You can prepare your own Will, however, you may need advice that is tailored to your financial situation, and your family circumstances and you may want to talk through your particular wishes with an advisor. A solicitor can advise you on the current legislation to ensure that your Will is valid and discuss with you ways to plan the distribution of your estate to minimise the chances of a dispute.
Drafting Your Own Will Without Appropriate Advice May Mean That The Will Is Ineffective By Failing To:
Deal with all of your assets, creating a partial intestacy and further difficulties in administering the estate;
Execute the Will properly in the presence of two independent witnesses;
Appoint an Executor (or an appropriate Executor);
Set out clearly your wishes as to the disposition of your estate.
There are strict requirements that must be complied with to ensure a document is a valid Will and a solicitor experienced in Estate Planning will be able to advise you to ensure the document is prepared and executed appropriately. Wherever your personal or business assets are, it is important to receive professional advice about your Will to ensure that it accurately reflects your circumstances and that it will benefit your loved ones.
Contact Candice Scott for more information about Wills & Estate Planning.