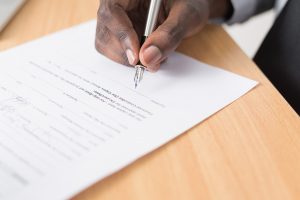 Any person over the age of 18 years and with legal capacity can make a Will and Enduring Power of Attorney. Unfortunately, it is estimated that between one third to one half of the population dies without a valid Will in place.
In addition, many people suffer an illness or become mentally incapacitated at some point in their lives with no clear direction as to how their affairs should be managed.
The consequences of failing to have the right documents in place can be devastating for families and can introduce complexities, costs and delay that are best avoided at a stressful time.
Below are some of the common myths about Wills and estate planning:
I don't have any assets, just debts. Why do I need a Will?
Although you may have significant debts or perhaps little equity in your home, most people have superannuation and/or life insurance that will be payable on death. These assets can be protected so that they are not used to pay debts but can be used to directly benefit loved ones.
It is not the case that assets held in your sole name will automatically revert to your spouse. There are limits under the Administration Act which dictate which family members receive a share and how much.
If you don't have a Will, more than one person may be eligible to administer your estate. That means there may be arguments from the beginning as to who should be in control.
Delays can be costly if there are ongoing liabilities such as mortgages, loans or credit cards to be paid with no one authorised to do this.
If you have young children or grandchildren, at law they can inherit their share at 18. A Will enables you to defer this age to 21 or 25 while allowing the Executor to pay for their education maintenance and support in the meantime.
My finances aren't complicated…my partner/spouse can just deal with them
Unfortunately that is not the case. A spouse or partner does not have an automatic right to administer your financial affairs if you lose legal capacity, even for joint assets
If you are unable to make financial decisions for yourself because of injury or illness, someone must be appointed to make these decisions for you
An Enduring Power of Attorney allows you to appoint your spouse or partner or another trusted person to manage your affairs for your benefit
What happens if I don't have a plan?
If you do not have a Will at the time of your death, your estate will be distributed pursuant to section 14 of the Administration Act. The limits in the Act have not been changed for about 30 years.
For married or de facto couples, the Act provides for a spouse to receive $50,000 plus a third of the balance of the estate. Children receive the other two thirds of the balance of the estate
For married, de facto or single people without children, your parents and siblings will receive a share of your estate, regardless of the status of your relationship with them
If you do not have an Enduring Power of Attorney in place and you lose mental capacity, someone will have to make an application to the State Administrative Tribunal to appoint an administrator for you. If there is a dispute as to who should be your administrator, the Public Trustee may be appointed to manage your affairs
If you hold business or trust interests, not having an Enduring Power of Attorney or a valid Will can leave your business or trust in limbo until the State Administrative Tribunal or the Supreme Court appoint a legal representative for you
What if my family or financial situations change?
We tailor our clients' documents to their needs and also to maximise flexibility if circumstances change
If key people such as your Executors or beneficiaries pass away before you, or you no longer wish them to act, you can contact us and we can update your documents
If you marry or divorce it is crucial that you update your Will as both of these changes will automatically revoke an existing Will (in the case of divorce if it occurred on or after 9 February 2008) unless a specific intention to the contrary is included in the Will
How can we help you?
You can request an Estate Planning instruction form from our Estate Planning lawyers by calling 9488 1300 or  emailing us:
We have an online portal at www.culshawmiller.com.au where you can enter your information and wishes in response to the questions asked
We can meet with you through online facilities, or by telephone to go through your plan
We can prepare the documents, arrange for you to sign  and store the originals in safe custody for you
Please call us on 9488 1300 or via www.culshawmiller.com.au to discuss your needs and how we can best assist you