Divorce Lawyers Perth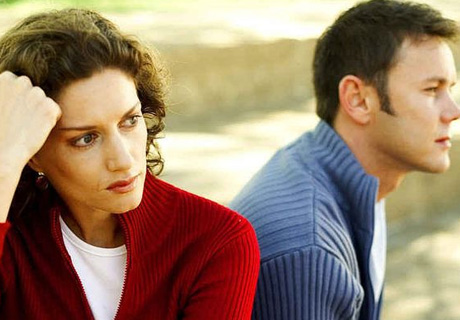 Our highly experienced Perth divorce lawyers can advise you on any aspects of divorce law.
Divorce is essentially an administrative process to legally dissolve a marriage.  A party to a marriage cannot remarry until they have been divorced and to do so is a criminal offence.
In Australia, spouses are required to have been 'separated' for a period of 12 months before they can apply to the Court for a divorce. However, the law understands that sometimes following a separation, spouses may still have to share the same accommodation and perform some household duties for each other, such as cooking or cleaning where it is necessary for continuing to run the household or for the benefit of others who live there. This is called separation under one roof.
Separation Under One Roof
There are a number of factors that a Court will consider when determining whether or not spouses living under the same roof have separated. The best way of describing these is where spouses are simply no longer acting as a couple, e.g. spouses no longer attend functions together, do not go out for meals at restaurants together, do not share a bed, do no not make joint purchases or undertake similar 'couples activities' such as a night at the movies.
As long as spouses can prove that one or both left the marriage and began living independently of each other, the 12-month separation period can start to run and will not stop merely because they continue or resume sharing the same accommodation. It will be easier to prove separation under one roof if:
there were good reasons why it was necessary for spouses to continue to share the same accommodation (such as for the sake of the children or one could not find or afford separate accommodation); and
the spouses do intend to live apart in the near future.
In addition, spouses may reconcile during a period of separation. In this case, spouses can continue to live as husband and wife up to 3 months before the period of 12 months separation will need to begin again for those spouses who wish to apply for a divorce. Essentially, the separation period halts during the reconciliation and recommences if the spouses separate before the end of the third month.
The Application For Divorce
Generally, the time-frame between an application for a divorce and the granting of an order for divorce will take around 3 or 4 months. There are Court fees associated with the application.
In most cases a divorce is a simple procedure and most of the necessary paperwork can be submitted online. Some divorces however, such as those where one party contests the matter for one reason or another, or matters in which one of the parties to the divorce is unable to be located, can be much more complex and can require appearances in Court and take significantly longer.
The Culshaw Miller divorce lawyers in Perth can assist you with making the divorce process as smooth as possible – contact us to make an appointment.