Family Lawyers Perth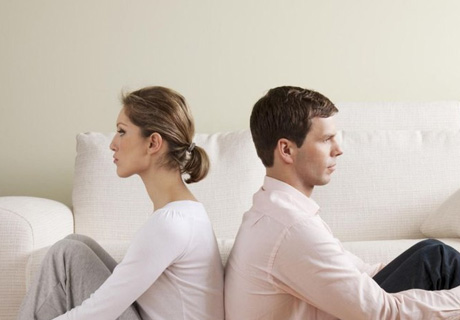 Our Perth Family Lawyers are located in our Family and Divorce Law Section, which is located in the Perth CBD on St Georges Terrace close to the Family Court of Western Australia making it easy to meet with your family lawyer before going to the Court.
Of our 9 strong family law team, 2 are Accredited Family Law Specialists, which means that they have undertaken additional specific and complex family law training to assist you in dealing with your divorce, financial settlement or children's issues.
The new Family Law guidelines for Mediation Style Conferencing requires that parties who are represented to have Mediation Style Conferencing carried out by Accredited Mediation Style Conferencing Solicitors. Jeremy Culshaw of Culshaw Miller Lawyers is one of 42 Accredited Solicitors in WA who can carry out this compulsory mediation.
When do you need assistance from a Culshaw Miller Family Lawyer?
When the situation you are in may be one of the following:
Family Law: Divorce
In most cases a divorce is a simple procedure and most of the necessary paperwork can be submitted online.  Some divorces however, such as those where one party contests the matter for one reason or another, or matters in which one of the parties to the divorce is unable to be located, can be much more complex and can require appearances in Court and take significantly longer. The family lawyers at Culshaw Miller can assist you with making the divorce process as smooth as possible. Read more about Divorce
Family Law: Property Settlements & Financial Settlements
Despite what you may have been told, there is not a 'one size fits all' family law model to say that everything is divided equally 50/50 or that one party gets 'everything'. Your famil law case will be treated based upon its own facts. Every case is different and some facts will be relevant, and some will not be. Relevant factors will include your asset and liability position, initial contributions made and the contributions made throughout the relationship. Contributions can mean financial contributions and non-financial contributions. Values will be placed on these assets and an agreed asset pool will then be considered for distribution. Our family lawyers in Perth can assist Married, De facto couples and Same sex de facto couples. Read more about Property Settlements and Financial Settlements.
Family Court of Western Australia
Generally our Perth family lawyers will advise clients to avoid the Family Court if possible. It is expensive, stressful, time consuming and quite daunting. If, however, you find yourself in a situation whereby you have no alternative, we can provide the guidance with Applications, Hearings, Conferences and Trials. Read more about the Family Court of Western Australia.
Family Law: Consent Order Applications
With a strong focus on collaborative law and mediation, our Perth family lawyers hope to assist clients to resolve their disputes as quickly and effectively as possible, Consent Order Applications can be a straightforward way of doing this. You do need to be in agreement with the other party for the Application for Consent Orders to be filed. We can assist you with this process. For more information, you can read more on Consent Order Applications.
Family Law: Children's Matters
The best interests of the child is paramount in the decision making process of the Family Court of Western Australia. There is, of course a procedure that is followed which includes a number of counselling sessions which also include assessing the child's wishes. Depending on the circumstances and age of the child, the weight of their wishes are given more or less consideration. Our family lawyers are experts in child matters when it comes to divorce and separation. They can advise on Parenting arrangements including spending time with previously known as contact and residence, Maintenance, Child support agreements and Child support disputes. Read more about Children's Matters.
Family Law: Spousal & De Facto Maintenance
Spousal and De Facto Spousal Maintenance Applications are there to financially assist the other party if they are unable to meet their reasonable expenses. There is a duty or obligation for both parties to support each other financially thoughout the relationship and after separation and divorce. Our Perth family lawyers can advise on all aspects of Spousal & De Facto Maintenance.
Family Law: International Child Recovery Matters
· Hague Convention
Family Law: Adoption Matters
Our highly experienced family lawyers in Perth can assist you with all aspects of adoptoion including Child adoption, Adult adoption and Step parent adoption. Talk to one of our family law team today.
Family Law: Surrogacy Matters
Perth and Western Australia have surrogacy laws in place for couples requiring an alternative or last option to IVF. Prior to this time, it was illegal to be involved in any surrogacy arrangements. There are many reasons that a couple may look to surrogacy as an option to have a child. Read more about how our Perth based family lawyers can help you with Surrogacy Matters.
Family Law: Binding Financial Agreements
Binding Financial Agreements can be entered into before a marriage or relationship commencement, at any point during the marriage or relationship and after separation. Our Perth family lawyers can advise on De facto, Same sex de facto couples, Pre-nuptial agreements and Financial agreements after separation. Read more on Binding Financial Agreements.