About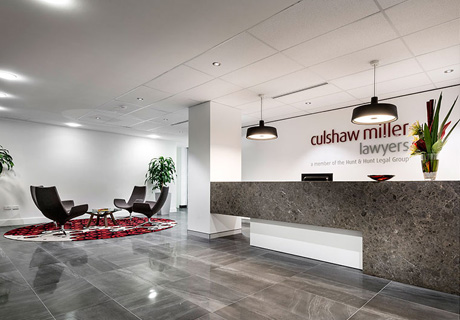 Culshaw Miller Lawyers is full service law firm, in Perth, Western Australia consistently recognised for its' dedication to excellence, and teamwork.
With associated offices in Adelaide, and Melbourne, we are able to assist our clients through providing a holistic approach to legal disputes, and the application of specialist legal and local knowledge, irrespective of where they are located.
Our team are dedicated to their personal and professional development, with a number of them having completed post-graduate studies and programs in accredited specialisation. Their experience and education ensure those that we assist receive strong and comprehensive counsel.
Culshaw Miller Lawyers provides advice across an extensive range of legal areas including:
all aspects of family law and separation/divorce matters, including financial agreements, child support agreements, and family violence restraining orders;
wills and estate planning, including dispute estates;
conveyancing & property law matters, including leasing;
commercial legal matters, including employment disputes; and
litigation and dispute resolution.
In all we do, we are guided by our values of approachability, care, courage, excellence and the development and maintenance of long-standing relationships.
Want to know more? Contact us to see how we can assist you.