Mary Basta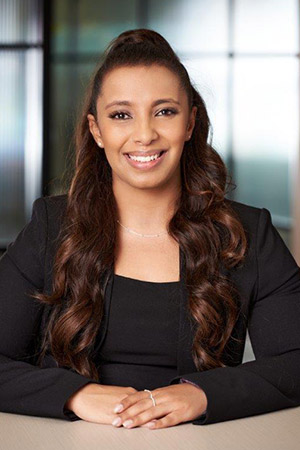 Mary Basta
Head of Family Law Section
Mary Basta is Head of Family Law at Culshaw Miller Lawyers in Perth, Western Australia and an Accredited Family Law Specialist.
Mary graduated from Murdoch University having completed a Bachelor of Laws and Bachelor of Commerce (majoring in Human Resources Management) in 2009. Prior to working with Culshaw Miller Lawyers, Mary worked at Legal Aid Western Australia, where she was exposed to, and provided advice on, a range of complex Family Law issues. Mary was also employed as an Associate to the Deputy President of the State Administrative Tribunal, where she was involved in the hearing of guardianship and administration, equal opportunity, mental health and vocational regulation matters.
Mary commenced her employment with the firm in May 2011, being admitted in the Supreme Court of Western Australia at that time. Mary is also admitted in the High Court of Australia.
Mary has practised exclusively in the area of Family Law since 2011, and has completed her Masters of Applied Law (Family Law), obtaining an LL.M (Master of Laws) through the College of Law Australia in 2017. Mary became an Accredited Family Law Specialist in 2020.
Mary is currently a member of the Law Society of Western Australia, the Women Lawyers of Western Australia, the Family Law Practitioners Association of WA, and the Family Law Section of the Law Council of Australia.
Mary has previously been named in the Doyles Guide for Family Lawyers in Perth. Mary has undergone training as a Collaborative Practitioner, and is a member of the Council of Collaborative Professionals in Western Australia.
Mary regularly appears in the Family Court of Western Australia, representing client's in all areas of Family Law matters.
Drawing on her knowledge and experience in litigation, mediation and collaboration, Mary is able to evaluate and provide tailored and specific advice on each individual client's matter. Mary's clients will attest to her strong representation, empathy, and ability to think outside of the box in order to offer creative solutions to complex and unique situations and to achieve an optimal outcome in their circumstances.
Contact Mary
mary.basta@culshawmiller.com.au
---