Mary Basta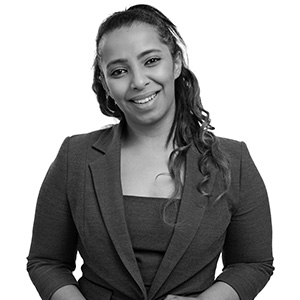 Mary Basta
Head of Family Law
Areas of Practice
– Complex property matters
– Parenting arrangements and visitations
– Child abuse and neglect
– Spousal maintenance
– Binding Financial Agreements
– Child Support including but not limited to advice on and drafting of Binding/Limited Child Support Agreements
– Paternity and Legitimation
– Divorce Applications
– Restraining Orders
Experience
Mary Basta is Head of Family Law at Culshaw Miller Lawyers and an Accredited Family Law Specialist in Perth, Western Australia.
Mary completed a combined Bachelor of Laws and Bachelor of Commerce (majoring in Human Resources Management) prior to commencing her employment with the firm in May 2011. She has practised exclusively in the area of Family Law during that time, completing higher education in respect of the Family Law sphere. She has been involved in numerous complex children and property matters, and has conducted her own cases in the Family Court of Western Australia, as well as briefed Counsel to appear at same.
Prior to working with Culshaw Miller Lawyers, Mary worked at Legal Aid Western Australia, where she was exposed to, and provided advice on, a range of complex Family Law issues. Mary was also employed as an Associate to the Deputy President of the State Administrative Tribunal, where she was involved in the hearing of guardianship and administration, equal opportunity, mental health and vocational regulation matters.
Mary is a strong believer of the fact that each individual's case is different and therefore continues to offer her clients the utmost personal attention and assertive and determined representation, and has branded her practice to be synonymous with honesty and reliability.
Memberships and appointments
Law Society of Western Australia
Women Lawyers of Western Australia
Family Law Practitioners' Association of Western Australia
Family Law Section of Law Council of Australia
Professional qualifications
Bachelor of Laws
Bachelor of Commerce
Graduate Diploma of Legal Practice
Master of Applied Law (Family Law)
Accredited Family Law Specialist
Contact Mary
mary.basta@culshawmiller.com.au
---