Aiden Nunis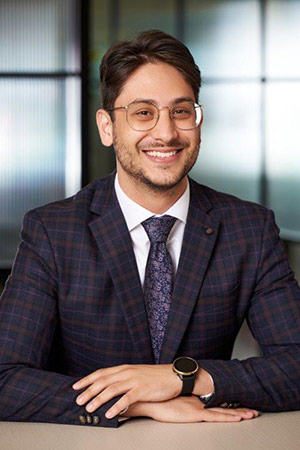 Aiden Nunis
Associate – Family Lawyer
Aiden Nunis is an family lawyer at Culshaw Miller Lawyers, having commenced his employment with the firm in 2015 and appointed as an Associate in May 2022.
In 2018, Aiden completed a Bachelor of Laws at the University of Notre Dame. Aiden subsequently obtained his Graduate Diploma of Legal Practice from the College of Law and was admitted to practice in the Supreme Court of Western Australia in 2019. He is also admitted in the High Court of Australia.
Whilst Aiden's primary focus and practice revolves around Family Law, he has experience in both civil litigation and commercial practice, and assists in those departments at Culshaw Miller Lawyers also. His experience in other areas of law allows him to bring a holistic perspective to all of his matters, to the benefit of those he assists. Aiden has been involved in the presentation of numerous complex child related and property matters through the Family Court of Western Australia. He has also appeared on behalf of our client's in the Magistrate and District Court, with respect to restraining order matters and debt collection, as well as successfully instructing senior and junior counsel to appear at hearings also.
Aiden is a member of the Family Law Practitioner's Association of WA (FLPAWA) and the Family Law Section of the Law Council of Australia. He is a strong believer in personal and professional development, and is currently completing his Masters of Business Administration through Curtin University.
Contact Aiden