Melissa Huynh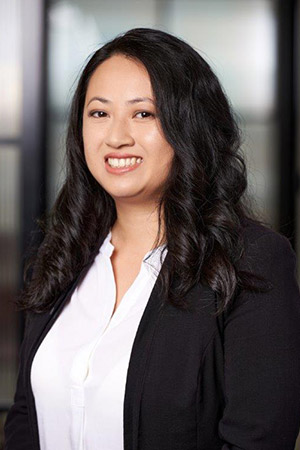 Melissa Huynh
Senior Associate
Melissa graduated in 2010 from Murdoch University with a combined Bachelor of Laws and Bachelor of Arts (Politics & International Studies). Melissa was admitted to practise in the Supreme Court of Western Australia in April 2013. Melissa worked as a legal secretary at a boutique family law firm prior to her admission and following her admission continued to practice in family and gained experience in a variety of other practice areas including commercial, property and wills and estates.
Melissa commenced employment at Culshaw Miller Lawyers in February 2017 to further her practice in family law. Melissa has since represented clients in a variety of family law matters, with a particular focus on complex property and financial matters.
Melissa has an outcome-based approach to matters, and is dedicated to helping client's assess their options with pragmatic legal advice.
Melissa is conscious of the stress and costs of parties involved in Family Law matters and is motivated to working with client's to achieve an optimal outcome for them taking into consideration each client's particular circumstances.
Contact Melissa