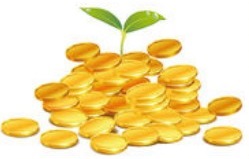 Attachment Orders can be an appropriate garnish for Debt Recovery which allows a judgment creditor to recover a debt by taking payment of money that is owed to the judgment debtor by a third party.
Since 2005, the provisions of the WA Supreme Court Act and Rules which previously applied to garnishee or attachment orders have been replaced by provisions in the Civil Judgments Enforcement Act 2004 – Division 5 – which define a category of available debts, and establish the administrative framework for obtaining execution of a judgment by way of Debt Appropriation Order.
Availability of these processes requires knowledge of what debts might be owed to an opposing party, and that knowledge is not always readily available.
In practice, garnishee orders are most commonly obtained by the ATO, and other similarly sophisticated institutional debt recovery agencies, rather than by private litigants.
Culshaw Miller Lawyers recently obtained a Debt Appropriation Order for a private litigant in the WA Supreme Court.
As co-owner of shares in a private company, the client became aware that the judgment debtor (a former business partner) was about to receive a substantial payment by way of return of capital, and within 24 hours of Culshaw Miller being instructed, a Debt Appropriation Order was obtained on an urgent basis requiring that the company pay that money to the client, rather than the opponent.
Interestingly, not only was this the first Supreme Court Debt Appropriation Order that Culshaw Miller have obtained for a client, it was also the first time that the Acting Principal Registrar of the Court had seen such an application!
If you have any queries regarding Debt Recovery actions, or Debt Appropriation Orders, contact Tim Retallack or Charles Clifton of Culshaw Miller Lawyers.