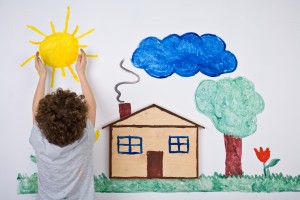 Have you separated from your partner and are you thinking of  relocating with your Children.  This question affects many parents after a separation and applying for a Relocation Order in the Family Court is a difficult area of the law to navigate without specialist legal guidance.
Foremost in any decision by a Family Court is whether the proposed relocation is going to be in the best interests of a child.  Although each case is different, there is a common thread that the Court system looks at
in determining whether relocation is permitted.

You must consider the following questions, not from your perspective, but from that of the affected child:
Whether there are bona fide reasons for relocation;
If the current shared responsibility and residency arrangements are working well;
If the proposed relocation arrangements are vague;
Whether the relocation affects the relationship of the non-relocating parent and the child;
How extended family relationships with the child are affected;
Whether any previous Court Order referable to spending time with the child have been breached and/or the likelihood that the relocating parent will be able to facilitate  the child spending time with the non-resident parent. i.e. the financial resources or the willingness to facilitate this.
If there is any support network in the relocating area such as grandparents.
A sobering word of warning, if you do relocate without either the agreement of the other parent or an Order of the Court, the other parent may apply for a Recovery Order to retrieve the child/children which may affect your ability to obtain the relocation Order.  The recovery of any child pursuant to a court order can be a traumatic experience both for the child and parent, so it is essential that you always obtain specialist family law advice prior to taking this step.
Culshaw Miller Lawyers are accredited family law specialists and have been involved in many relocation cases previously.  Our initial consultation provides you with the answers you need to make an informed choice.
Contact the family lawyers at Culshaw Miller in Perth or Adelaide today for more information.
Perth: (08) 9488 1300 or email
Adelaide: (08) 8464 0033 or email