Jeremy Culshaw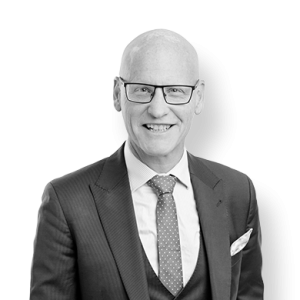 Jeremy Culshaw
Chief Executive Officer –
Culshaw Miller Legal Group
Areas of Practice
– Family Law
– Complex Family Law Property Settlements
– Family Law related Estate Planning
– Insolvency Issues related to Family Law Disputes
– Binding Financial Agreements
– Entity-based analysis in Family Law
– International & Cross Jurisdictional Family Law
– Hague Convention Matters
Jeremy commenced with Marks & Sands Lawyers as a Partner in 1994. Prior to moving to Western Australia in 1993 Jeremy was extensively involved in private client work in South Australia, Victoria and New South Wales.
Fulfilling a number of management roles within Marks & Sands since 1994 including becoming Managing Partner in 1998, Jeremy currently heads the Family Law Group in Perth as well as continuing his role as Chief Executive Officer for the Culshaw Miller Legal Group.
In 2006, in addition to his role at Marks & Sands, Jeremy became the Legal Practice Director at Shann Family Lawyers and remained in this position until the two firms merged in August 2011.
Jeremy is a previous Western Australian Board member of the Hunt & Hunt Legal Group.
Experience
Jeremy has in excess of 25 years experience practicing in Family law and became an Accredited Family Law Specialist in 1994. He provides legal advice on all aspects of family law including Divorce, Property Settlements, International Child Relocation and Hague Convention Matters, Domestic Partnerships and De Facto and Same-Sex relationships, Binding Financial agreements and Parenting Arrangements.
Jeremy also specialises in property transactions in the Family Court jurisdiction and as a consequence has particular experience in bankruptcy and creditor protection. Jeremy has extensive experience in mediation, negotiation and litigation of complex property and commercial family law matters. He has a particular interest in the relationship between the Corporations Code and the protection of third party interests in the family law jurisdiction.
Following extensive amendments to the Family Law Act in July 2006, Jeremy was successful in establishing the Legal Advice Service being the Family Law legal advice component of the Family Relationship Advice Line; an initiative of the Commonwealth Attorney-General's Department.
Heavily involved in the general family law community, Jeremy takes an active interest in the promotion of greater awareness of family law in the community at large, including the practice of Collaborative Law. Jeremy played a key role in chairing the Organising Committee of the 2006 National Family Law Conference, Western Australia.
In November 2010, Jeremy was very proud to be appointed as a member to the Family Law Council by the Commonwealth Attorney-General, Mr Robert McClelland, and is currently serving a three year term on the Council.
The Family Law Council is a statutory authority established under section 115 of the Family Law Act 1975 (Cth).
The functions of the Council, as set out in section 115(3) of the Act, are to advise and make recommendations to the Attorney-General concerning:
the workings of the Family Law Act and other legislation relating to family law;
the working of legal aid in relation to family law; and
any other matters relating to family law.
The Council may provide advice and recommendations either of its own motion or at the request of the Attorney-General.
See Family Law Articles written by Jeremy Culshaw or make an appointment.
Memberships and appointments
Member of Family Law Council since November 2010
Family Law Specialist
Previous Council member Family Law Practitioners Association of Western Australia
Chair, Organising Committee, 2006 National Family Law Conference, Western Australia
Managing Director of Legal Advice Service – the Legal Advice Component of the Family Relationship Advice Line
Director of the Family Law Helpline
Member of Family Law Section of Law Council of Australia
Member of Law Society of Western Australia
Contact Jeremy
jeremy.culshaw@culshawmiller.com.au