Support Staff
Law Clerks
Melissa Osborn | Sarah Jessop | Chara Prigg | Debbie Morrow
Settlement Clerk | Kylie Ramsay
Outside Clerk | Amanda Vowles
Receptionist | Anne Prasad
---
Melissa has been a member of the Culshaw Miller team for many years, having started working for the firm back when we were known as Marks Healy Sands.  She is the law clerk for Darren Miller (Legal Practice Director).
Melissa primarily works in commercial law, estate planning and debt recovery however has gained experience in many different areas of law within the firm including Wills, litigation and family law.
Contact Melissa
melissa.osborn@culshawmiller.com.au
---
Sarah Jessop has been employed with Culshaw Miller since 1998 and is a law clerk in the Estate Planning team.
Contact Sarah
sarah.jessop@culshawmiller.com.au
---
Chara is the law clerk supporting Marcus Easthope (Legal Practice Director) and Mary Roseingrave.
Chara has been a part of the Culshaw Miller team since 2009 having started working for the firm when it was known as Marks & Sands.
Contact Chara
chara.prigg@culshawmiller.com.au
---
Debbie joined the firm in March 2012 having moved to Australia from the UK in 2009. Debbie brings with her 27 years of legal industry experience in the areas of family, commercial, criminal and probate.
Debbie is employed as a legal executive providing secretarial support to our solicitors.
Debbie assists Ross Mendonca.
Contact Debbie
deborah.morrow@culshawmiller.com.au
---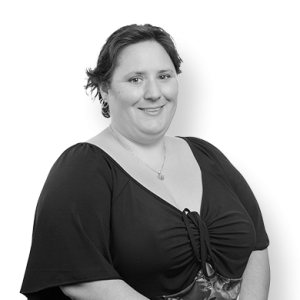 Kylie Vicary
Settlements Clerk
Kylie Vicary commenced working with Culshaw Miller Lawyers in May 1999. Kylie is employed as our settlements clerk and is well experienced in conveyancing (sale & purchase settlements) and mortgage preparation/settlements.
Kylie also has a role in our accounting department.
Contact Kylie
kylie.vicary@culshawmiller.com.au
---
Anne Prasad joined Culshaw Miller Lawyers in November 2012 as part time receptionist.
Anne brings extensive secretarial and reception experience to her role, having previously worked in the business sectors of WA State Government, advertising and shipping.
Contact Anne
anne.prasad@culshawmiller.com.au
---
Amanda is the outside clerk for Culshaw Miller Lawyers having been with the firm for 8 years.
As well as her outside clerk role, Amanda looks after the safe document control function, archiving and general office assistant duties.
Contact Amanda
amanda.vowles@culshawmiller.com.au