Support Staff
Law Clerks
Melissa Osborn | Sarah Jessop | Chara Prigg | Debbie Morrow | Tracey McCurdy
Client Services Manager | Brian Barrett
Settlement Clerk | Kylie Ramsay
Outside Clerk | Amanda Vowles | Aiden Nunis | Olivia Campana
Receptionist | Anne Prasad
Office Assistant | Genevieve Wickham
---
Melissa has been a member of the Culshaw Miller team for many years, having started working for the firm back when we were known as Marks Healy Sands.  She is the law clerk for Darren Miller (Legal Practice Director). She also assists Christian Hofferberth.
Melissa primarily works in commercial law, estate planning and debt recovery however has gained experience in many different areas of law within the firm including Wills, litigation and family law.
Contact Melissa
melissa.osborn@culshawmiller.com.au
---
Sarah Jessop has been employed with Culshaw Miller since 1998 and is law clerk to Special Counsel, Elizabeth Heenan who specialises in Estate Planning, Wills and Deceased Estate matters.
Contact Sarah
sarah.jessop@culshawmiller.com.au
---
Chara is the law clerk supporting Marcus Easthope (Legal Practice Director), Mary Roseingrave and Charles Clifton.
Chara has been a part of the Culshaw Miller team since 2009 having started working for the firm when it was known as Marks & Sands.
Contact Chara
chara.prigg@culshawmiller.com.au
---
Debbie joined the firm in March 2012 having moved to Australia from the UK in 2009. Debbie brings with her 27 years of legal industry experience in the areas of family, commercial, criminal and probate.
Debbie is employed as a legal executive providing secretarial support to our solicitors.
Debbie assists Ross Mendonca and Sarah Nicholls.
Contact Debbie
deborah.morrow@culshawmiller.com.au
---
Tracey is the law clerk to Natalie Kam (Director – Family Law) and Mary Basta (Associate – Director).
Tracey joined the Culshaw Miller team in June 2016. Tracey has experience in many different areas of law including commercial litigation, worker's compensation, debt recovery, wills & estates and conveyancing.
Tracey relocated to Australia from New Zealand in early 2010.
tracey.mccurdy@culshawmiller.com.au
---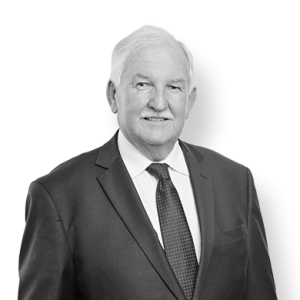 Brian Barrett
Client Services Manager
Brian is our 'go to person' between our clients and team of solicitors.  Brian will respond to client queries as to accounts, costs and similar. Brian is also involved in debt recovery while maintaining the integrity of the firm and a strong client relationship.
Contact Brian
brian.barrett@culshawmiller.com.au
---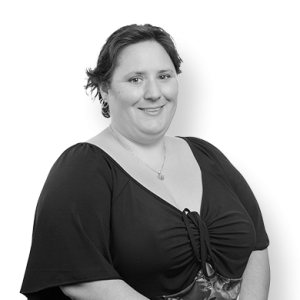 Kylie Vicary
Settlements Clerk
Kylie Vicary commenced working with Culshaw Miller Lawyers in May 1999. Kylie is employed as our settlements clerk and is well experienced in conveyancing (sale & purchase settlements) and mortgage preparation/settlements.
Kylie also has a role in our accounting department.
Contact Kylie
kylie.vicary@culshawmiller.com.au
---
Anne Prasad joined Culshaw Miller Lawyers in November 2012 as part time receptionist.
Anne brings extensive secretarial and reception experience to her role, having previously worked in the business sectors of WA State Government, advertising and shipping.
Contact Anne
anne.prasad@culshawmiller.com.au
---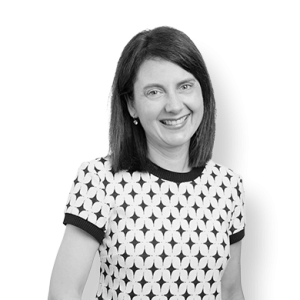 Genevieve Wickham
Office Assistant
Genevieve commenced work with us in July 2005. She was initially employed to update our reference manuals. Genevieve very quickly mastered this complex system and in what seemed like no time was asking for more work. Genevieve is now responsible for the archive maintenance of all our client files and the updating of file codes into our archiving database.
Genevieve tells what working for us has meant for her:
"Starting work at Culshaw Miller Lawyers has motivated me and increased my confidence. It has assisted me to dream new dreams some of which I have already achieved. Starting my new job motivated me to work towards regaining my speech, since my stroke left me without the ability to speak. My work allows me to take on new challenges, achieve milestones as well as attend social functions. My proudest moment was winning Gold at Sail Auckland which is a Grade 1 International Event. I won a gold medal and only three people won all events."
Genevieve is an inspiration to all of us and a valued member of our team.
Contact Genevieve
gen.wickham@culshawmiller.com.au
---
Amanda is the outside clerk for Culshaw Miller Lawyers having been with the firm for 8 years.
As well as her outside clerk role, Amanda looks after the safe document control function, archiving and general office assistant duties.
Contact Amanda
amanda.vowles@culshawmiller.com.au
---
Aiden joined our team in July 2015 as an outside clerk and performs duties such as filing of documents at the various courts, attending settlements, banking, administrative duties, and assisting lawyers when required. Aiden is currently studying a Bachelor of Laws at the University of Notre Dame and is looking forward to furthering his experience at Culshaw Miller Lawyers.
Contact Aiden
aiden.nunis@culshawmiller.com.au
---
Olivia joined the Culshaw Miller team as an outside clerk in March 2017. She is currently completing a Bachelor of Laws at the University of Notre Dame. Olivia performs an array duties including attending settlements, administrative tasks, banking and filing documents at the various courts.
Contact Aiden
olivia.campana@culshawmiller.com.au