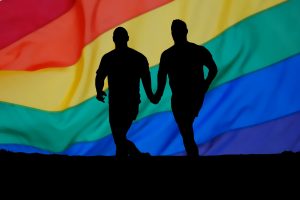 With the recent amendments to the Marriage Act 1961 (Cth) which see same sex marriage legalised in Australia, it is an opportune time for same sex couples to review and update their Wills or make a Will if they do not already have one in place.
In Western Australia, sections 14 and 14A of the Wills Act 1970 (WA) provide that:
1. marriage revokes your Will
2. a divorce order or annulment granted after 9 February 2008 revokes your Will.  Unless your Will is specifically drafted in contemplation of that marriage or divorce.
As the law in Australia has not until very recently recognised same sex marriage, it is unlikely same sex couples will have had their Wills drafted in contemplation of marriage and the recent legislative change may therefore see couples' Wills being inadvertently revoked.
It is very important that same sex couples who are planning to marry in the future (and other couples planning to marry) update their Wills to include an express clause which states that their Will is made in contemplation of marriage. If drafted correctly, this will prevent the Will being revoked (rendered invalid) upon the marriage.
The recent legislative amendments also mean that same sex couples who have been married overseas are now recognised as married in Australia. If you have had your union solemnised overseas, it is important to revisit your estate planning as your existing Will may be revoked by virtue of the recognition of your marriage according to Australian law.
If you die without a Will or without a valid Will, your estate will pass according to the relevant laws of intestacy (in Western Australia, section 14 of the Administration Act 1903 (WA) applies). This effectively removes a Will-maker's freedom to decide who is to benefit from their estate upon their death and often makes the administration of the estate more complex and inevitably more expensive.
For more information or assistance in making or updating your Will, please contact the Estate Planning team at Culshaw Miller Lawyers.