Warren Elder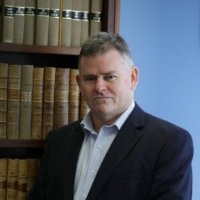 Warren Elder
Special Counsel – Family Law
Areas of Practice
– Family Law; Complex Family Law Property Settlements
– Family Law related Estate Planning
– Insolvency Issues related to Family Law Disputes
– Trusts, companies and partnership issues related to Family Law Disputes
– Valuation issues related to Family Law Property Settlements
– Binding Financial Agreements
– Entity-based analysis in Family Law
– Family Law Appeals
– Setting aside Family Court Orders
Experience
Prior to joining our firm in November 2014, Warren had been practising exclusively in family law for 8 years with prominent law firms in Perth, Kim Wilson & Co and Dwyer Durack. He spent the last 2 years heading up the family law department at Dwyer Durack. In 2012 Warren became an Accredited Family Law Specialist with the Law Society of Western Australia.
Warren has dealt with complex financial issues involving family trusts, companies and partnerships in the Family Court of Western Australia and on appeal to the Full Court of the Family Court of Australia. In relation to complex family trust issues Warren has been involved with, see by way of example, the Full Court judgments of VC & GC and Ors [2010] FamCAFC 62 (29 March 2010) and AC and Ors& VC and Anor [2013] FamCAFC 60 (11 April 2013).
Warren has found that his pre-law business background has enabled him to quickly identify the issues in dispute in the family law disputes he has been involved with. He is able to communicate effectively with accountants and tax specialists.
Warren's pre-law professional life started in the computer industry. He worked as a computer programmer/analyst for the Department of Defence in Canberra, the Australian Submarine Corporation in Adelaide, Woodside in Perth and Up & Running Systems in Ottawa, Ontario, Canada. Warren has also worked for computer resellers Random Access (WA) – AppleCentre Perth and Stott Hoare in Western Australia.
Warren has travelled extensively and worked overseas primarily in Canada, the United States and Honduras in Central America where he owned and operated a number of bars and restaurants.
Memberships and appointments
Accredited Family Law Specialist
Member of the Family Law Accreditation Committee of the Law Society of Western Australia
Member of Law Society of Western Australia
Member of Family Law Practitioners Association of Western Australia
Member of Family Law Section of Law Council of Australia
Professional Qualifications
Bachelor of Laws (Honours)
Bachelor of Arts (Politics)
Bachelor of Business (Information Processing)
Graduate Diploma of Legal Practice
Contact Warren
warren.elder@culshawmiller.com.au