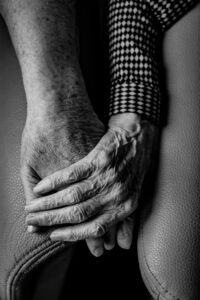 The Voluntary Assisted Dying Legislation is due to come into effect in Western Australia on 1 July 2021.
The Government has been very active of late in ensuring everything is in place before the start date, including releasing a number of Guidelines, an Overview of the process and information sheets and conducting training for practitioners.
In summary, the following process applies for those wishing to access voluntary assisted dying (VAD):
The person makes a request to a medical practitioner, who, if they accept, becomes the coordinating practitioner;
The coordinating practitioner then assesses that person's eligibility to participate. Relevantly, you need to be over 18 years of age, have full decision making capacity, on the balance of probabilities death will occur within a period of 6 months, or 12 months for a neurodegenerative disease, and the disease is causing suffering that cannot be relieved in a manner that the person considers tolerable;
The coordinating practitioner then makes a referral to a second practitioner (consulting practitioner) for independent assessment;
Once the eligibility has been confirmed by both the coordinating practitioner and the consulting practitioner, the person then makes a written declaration in the presence of 2 authorised witnesses. The written declaration is the formal request for access to voluntary assisted dying and must be made in the approved form. By completing the declaration the person confirms that their decision to access VAD is being made voluntarily and without coercion and that they understand the nature and effect of their decision. Once the form has been completed the coordinating practitioner submits it to the Voluntary Assisted Dying Board;
After the declaration has been completed, the person then makes a further final request to the coordinating practitioner. The final request can only be made 9 days after the first request (but in some cases it can be sooner than this);
The coordinating practitioner then does a final review to ensure the person still has decision making capacity, is acting voluntarily and without coercion, and still wants to access VAD.