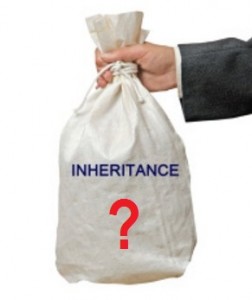 Blog post by Ilsa Wallner
It is well established that marriage and divorce affect the operation of a person's Will. A recent decision of the Supreme Court of Western Australia now suggests that the dissolution of a de facto relationship may have equally important consequences for Wills, making the need to keep your will current.
A Case Study: Blyth v Wilken
In Blyth v Wilken [2015] WASC 486, under the terms of his Will, Mr Scott left a sizeable portion of his estate 'for my de facto wife KATHERINE MARY MURRAY'. Ms Murray was the de facto wife of Mr Scott at the time of making his Will in December 2003. Their relationship ended in December 2011, before Mr Scott's death in August 2014.
The central issue before the court was whether the gift in Mr Scott's Will, signed in 2003, was conditional on Ms Murray being Mr Scott's de facto wife at the date of his death. Master Sanderson contrasted the position with a married couple. Pursuant to s14A(2) of the Wills Act, 'when a married couple is divorced any Will then in existence is revoked' (if the divorce occurred on or after 9 February 2008). Prior to Blyth v Wilken, a Will entered into by a person in a de facto relationship endured even when the de facto relationship came to an end.
The Court ultimately decided that Ms Murray was not entitled to the gift. Master Sanderson found that the deceased had made the gift to Ms Murray 'because she was his de facto wife. Once that ceased to be the case it seems to me the intended disposition should fall away'. It appears that had Ms Murray simply been named in the Will rather than being referred to as 'my de facto wife', she would have received the gift.
It is important to be aware that marriage is dissolved by divorce. In contrast, there is no clear dissolution of a de facto relationship.
This case highlights the significance of the need to keep your will current. When a de facto relationship ends, it is important that the respective partners update their Wills to reflect their changed circumstances to avoid any unintended consequences after their deaths.
Contact Michaela Speering and Ilsa Wallner for more information about Wills & Estate Planning.