About
Culshaw Miller Divorce & Family Lawyers is overseen and managed by firm founder and Family Law Specialist, Jeremy Culshaw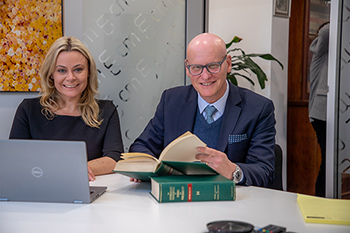 Jeremy has enjoyed in excess of 27 years of experience in the practice of law relating to family and relationship breakdown in South Australia, New South Wales, Victoria and Western Australia.
In addition to his role as a Legal Practice Director and a Family Law Specialist since 1994, Jeremy:
– was re-appointed to his role as a member of the Family Law Council until July 2017. The Council advises and makes recommendations to the Commonwealth Attorney-General on the workings of the Family Law Act and legislation relating to family law, the working of legal aid in relation to family law and other matters relating to family law;
– is the Legal Practice Director of the Legal Advice Service, which operates as the Family Law legal advice component of the Family Relationships Advice Line, which is a Commonwealth Attorney-General's Department initiative commenced in 2006 providing telephone-based relationship advice;
– is a current member of the Family Law Section of the Law Council of Australia, the Family Law Practitioners Association of Western Australia as well as the Law Societies of South Australia and Western Australia;
– was the convener of the 2006 National Family Law conference in Perth, Western Australia; and
– has given regular seminars and educational forums to Professional Service firms, Government and quasi-government organisations in Family Law education.
An extensive and diverse team of lawyers who specialise in the Private Client Services of Family Law, Estate Planning, Wills, Trusts, Conveyance, Settlements and Criminal Law support Jeremy.